[op_file_download_item title="After%20School%20Care%20Special%20Report" icon="style1-Pdf-64x64.png" file="http://1ninjacopytemplatev220.newmemberwebsites.com/wp-content/uploads/sites/101/2016/02/After-School-Report.pdf" package="" level="" new_window="Y"]%3Cfont%20size%3D%223%22%20color%3D%22white%22%3E%3Ci%3E5%20Things%20You%20Should%20Know%20About%20Our%20After%20School%20Martial%20Arts%20Program%3C%2Fi%3E%3C%2Ffont%3E[/op_file_download_item]
Reserve A Space Or Take A Tour And See What Our Transported After School Program Could Do For Your Child
Pickup Locations:
Location 1
Location 1
Location 1
Location 1
Our Online Special Offer:
Offer Description After School
Offer Price After School
No Obligation to Continue After Trial
Remember "The Answer"? Here It Is:
We Treat Children Like They Matter
What Does That Mean And Why Does It Help?
Kids don't really go along with the whole "children should be seen, not heard" thing. They want to participate, contribute, and be accepted. But it's not always a kid friendly world, even places that claim to be focused on childrens' well being-like School, extra curricular activities, daycares, etc. want kids to be quiet, not ask questions, and not make waves. Even most Martial Arts schools operate from this well meaning (but *really* flawed) mentality.
Instead, we'll treat your child like they matter, like they're worthy of respect. We don't treat them like adults or let them run free, but we do things like give them information and then the opportunity to make their own choices and decisions based on that information (so that when they succeed they know it was THEIR success, and if they fail, they'll be able to take responsibility and try again).
We Give Respect To Get Respect
This kind of "Guided Respect" helps to show your child how THEY should treat OTHERS. If kids are always getting yelled at, told their ideas aren't important and not allowed to make decisions for themselves.... why would we expect them to treat others any differently? The point is, we know deep down that every child is a really cool, really important person, and we'll help empower your child so that they move through their lives with a level of confidence that will inspire others.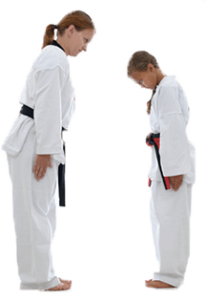 We Don't Change Your Child
Our Martial Arts classes Take Your Child's Natural Disposition into account. Instead of working to "fix" them (to change who they are), we can work WITH their natural physical and emotional energy, enhancing their strengths and working to shore up their weaknesses. Now, of course kids need Rules, Boundaries and Limitations, but we enforce these necessities with kind, assertive leadership exercised in a fun, high energy environment (so that kids are already excited to be there). I mean, if we want children to be compassionate, polite, patient and calm, we have to set the example by treating them that way!
We Bring Out Their Best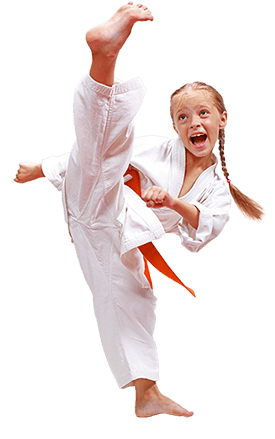 So yes, we have rules (and they're important). Our classes are far from your average run-around-screaming, coach-pulling-his-hair-out, free-for-all kid's activity. You'll immediately see your child enveloped in a culture of excellence, a place where we expect the best out of our students. This actually makes it EASIER for your child to reach the kind of goals we all want.
When they step onto the mat they'll be surrounded by other children who are on the same path of excellence, and that's more helpful than you can imagine.
Our Online Special Offer:
Offer Description After School
Offer Price After School
No Obligation to Continue After Trial
Your Child Will Strive For Excellence
A High Energy, exciting After School Program where your child will pay attention, follow the rules and try their best? Sounds too good to be true, I know. But think about it… a Kid's "natural" state is seeking out fun, so if we get them to that state, it becomes EASY to instill life changing Character Development Skills that they'll take off of the mat and apply to the rest of their lives. 
They'll Become More Focused, Confident, and Disciplined; Plus They'll Love Every Second Of It
Great, So How Does It Work?
1

School Pickup

Our Professional, background-checked drivers pick your children up in our company vehicles, and bring them safely to our facility.

2

Martial Arts Classes

Once they arrive at our school, your child will change into their official Martial Arts uniform and take a REAL Karate class. They'll focus on Self Defense, Balance, Flexibility and Character Development skills they'll use for life.

3

Snack

After their Martial Arts class, they'll eat a snack consisting of mostly whole foods - fruits, veggies, etc. with very few processed choices. We also accommodate many different allergy needs.

4

Homework

After a snack your child will start their homework - which means they'll have very little, if any, to do at home! Most parents really love this. Plus, our After School Program staff members are available to help your child with their homework if needed.

5

Pick Up

Parents can pick up as late as 6:30pm at no extra charge.
But It's Not Just About WHAT Your Child Does. It's About HOW They Do It.
In Our Program, They'll Be Confident, Successful, and Most Importantly, Happy
So Take The First Step, And Reserve a Space Today:
Our Online Special Offer:
Offer Description After School
Offer Price After School
No Obligation to Continue After Trial
...There's a Catch
Kind of a Big One.
Because we keep a strong ratio of Staff to Students, and because we have such a unique, popular program, spaces are very limited. Once parents take a space in our program, they rarely relinquish it. If you need After Care, please fill out the form asap! 
If we have space, we'll schedule a tour. If we don't, we'll put you on our waiting list.
But If You Can Get A Space
It Could Be The Best Thing Your Child Has Ever Done
Class Reviews from Real Parents
We Think It's Great, But What About Regular Parents?
My son has been taking lessons for about 2 years. He loves going to the after school program and I love that he enjoys such a positive and focused sport. He gains confidence weekly and takes it very seriously. I think it translates to his attitude as a 2nd grader and at home. The instructors set great examples for my son and all of the kids at the school. They're pushed to do their best without ever being negative or making them feel uncomfortable. They really are  wonderful role models. We've recommended the program to several friends who have since joined and are also having a great experience. We're so happy we found it!

Wendy Hosterman,

Noel's Mom
After School Program F.A.Q.s
Do you offer Part Time or Just Full Time?
Can I come watch their Martial Arts class?
Thank you for considering our Martial Arts school for your child's After School care. For our staff and students, it's been a defining area of their lives, and we sincerely hope that it's as special for your child as it's been for us.
P.S. To be sure we are properly serving our students, we only allow a certain number of students in our program. If you think our Transported After School Martial Arts Classes might be beneficial for your child, it's important that you fill out the form before the spaces fill up.
P.P.S. If we're already completely full, we'll inform you and put you on the waiting list.
Our Online Special Offer:
Offer Description After School
Offer Price After School
No Obligation to Continue After Trial